We are Expert Diminution Valuers, applying our extensive experience of transacting commercial & leisure properties to inform our application of the legal cap on damages payable in dilapidations claims.
All landlords and tenants of commercial & leisure properties will experience dilapidations claims, as most leases make the tenant responsible for repairing, redecorating and reinstating any alterations they have made, by lease end, or break.
But leased properties rarely if ever 'comply' at lease end. Hence a Schedule of Dilapidations (also called a Quantified Demand) is prepared by a chartered building surveyor for the landlord, and 'served' usually by the landlord's solicitor, on the tenant. This commonly takes the form of an Excel document, detailing every 'breach' and costing its remedy.
As this Schedule of Dilapidations is usually served close to, or after, the lease end, tenants are seldom able to actually do the remedial works themselves. Even if you do, it is seldom to the landlord's satisfaction, so a dilapidations claim will still be pursued.
The tenant instructs their own chartered building surveyor to negotiate against the landlords.
However, it is crucial to be aware that the best outcome in dilapidations claims will only be achieved by using two distinct specialisms of a chartered surveyor. The chartered building surveyor initially, identifies disrepair and price remedies. Then the chartered valuation surveyor to advise if you are affected by the legal cap on damages.
For most second-hand commercial properties, a point is reached in targeted spending on remedial works at which doing more, will not further improve the property's value. Therefore, in reality, the total cost of fixing everything - even your own building surveyor's figure - will usually be higher than the effect on the property's value.
That is why the Diminution Valuation prepared by a chartered valuation surveyor is a crucial tool in the former tenant's case to minimise what it pays out in dilapidations. Yet it is often carelessly overlooked. Sometimes the chartered building surveyor wrongly advises that it is not necessary, simply through a lack of proper understanding of their fellow chartered surveyor's distinct specialism.
Landlords will also require Diminution Valuations, for example, to rebut an opportunistic one presented by a tenant, or as is required by the Dilapidations Protocol when the works are not actually being carried out as yet (paragraph 9.4 thereof). The fundamental point here is that the law under all jurisdictions around the United Kingdom & Ireland does, to varying degrees, cap the damages payable to a landlord for dilapidations to the lower of either the Cost of the Remedial Works (negotiated to its lowest level between chartered building surveyors) OR the impact those breaches have on the property's otherwise full open market value. More often than not, the impact on value is considerably less.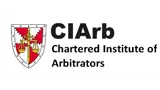 CIArb exists for the global promotion, facilitation and development of all forms of private dispute resolution around the world to maximise the contribution that dispute resolution practitioners make
Paul J Raeburn
BSc (Hons) MRICS DipArb FCIArb
RICS Accredited Mediator
Neil Burridge
BSc (Hons) MRICS ACIArb
RICS Registered Valuer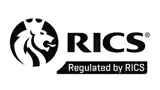 "Regulated by RICS" confirms to potential clients that we can be trusted to deliver high standards of service. "Regulated by RICS" conveys a consistent message of confidence and quality to our clients.