An Expert Witness is a term used to describe a professional who is a specialist in their field. Radius has a longstanding reputation for providing the epitome of excellence in its chartered valuation surveyors, who have led the field in clearly evidencing the difference in practice between the Cost of Remedial Works required for a property in dilapidations cases and the impact those wants of repair have on the property's value.
Remember that in most parts of the United Kingdom and Ireland, the law serves to restrict the damages received by, or payable to, landlords in dilapidations cases to lower the Cost of Remedial works or impact on the property's value.
The term 'expert witness' tends to be used in litigation. Whilst precious few (less than 1%) of dilapidations cases actually end up in court – although it is often 'threatened' by landlords and their solicitors – not all cases can be negotiated to settlement by the chartered surveyor (both 'building' and 'valuation') involved. The small percentage that cannot be settled tends to go to Alternative Dispute Resolution, so that trial is very much a last resort.
Alternative Dispute Resolution (ADR) in the context of dilapidations tends to be by way of mediation. At Radius, we employ both Accredited Mediators and seasoned Expert Witnesses, being members of the Royal Institution of Chartered Surveyors and Chartered Institute of Arbitrators, thus qualified to the highest standard to represent you to the best possible outcome.
Mediation is a non-adversarial process. A mediator can usually be arranged within a month of the parties agreeing to take that form of ADR. Mediation usually lasts a day, and each side pays half of the mediator's fee (around £2,000 each) and any fees charged by their own representatives whom they wish to attend. The mediator is thoroughly impartial and does not make any award or judgement. Rather, the mediator's skill is in assisting the parties to find their own negotiated settlement on the day.
Some 85% of cases do, in fact, settle on the day or within a week or two following.
Get in touch
Whether you require a chartered building surveyor to identify and cost repair works or a chartered valuation surveyor to apply the 'statutory cap' to ensure that damages are limited to the lower Cost of Works or impact on the property's value, we will lead you to the very best professional.
Call us today ………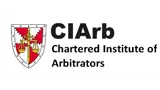 CIArb exists for the global promotion, facilitation and development of all forms of private dispute resolution around the world to maximise the contribution that dispute resolution practitioners make
Paul J Raeburn
BSc (Hons) MRICS DipArb FCIArb
RICS Accredited Mediator
Neil Burridge
BSc (Hons) MRICS ACIArb
RICS Registered Valuer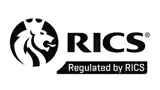 "Regulated by RICS" confirms to potential clients that we can be trusted to deliver high standards of service. "Regulated by RICS" conveys a consistent message of confidence and quality to our clients.