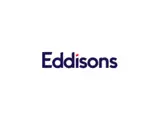 Ian Harrington, Partner, Eddisons
I turn to the expertise of Radius Consulting regularly, in my role as building surveyor/solicitor, both to reinforce the defence of minimum settlement for tenants in dilapidations claims, as well as for landlords when a robust DV is required to support the claim.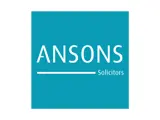 Martin de Ridder, Director, Ansons Solicitors
I would recommend any client facing a dilapidations claim involves Radius at an early stage. They adopt a professional but pragmatic approach to such disputes based on their experts real world experience of commercial property.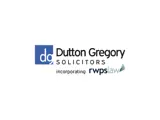 Denise Bull, Partner, Dutton Gregory Solicitors
Paul Raeburn and the team at Radius are worth their weight in gold when advising clients in difficult dilapidations matters. I have never known them fail to save clients a bunch of money or persuade a difficult matter to settle with minimum fuss. Always happy to recommend them and you definitely want them in your corner.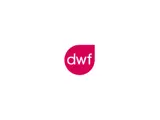 Alexandra Herbert, Associate, DWF Law LLP
In working with Paul at Radius with regards to dilapidation claims generally, as well as preparing Diminution of Value reports and liaising with the other side, he's always been incredibly helpful and professional. It's great to work with someone with so much experience in the field, in providing the best possible service to our clients.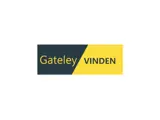 Guy Freeman, Senior Consultant, Gateley Vinden
I have worked together with Paul at Radius Consulting for a number of years on a range of dilapidation instructions. Paul is my diminution valuation expert of choice Paul combines his expert knowledge and experience in this specialist area of consultancy, delivered in practical succinct client advice.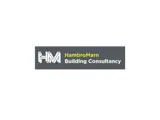 James Mahoney BSc. (Hons) MRICS, HambroMarn Building Consultancy
Hambromarn act for a number of high profile retail clients throughout the UK and the Diminution Valuation expertise provided by Radius has been a very useful tool in negotiating minimum settlements for tenants. We also act for Landlords and have utilised Radius's services when a robust DV is required to support the claim.
Chris Priestley, Director, Carter Towler
Since the introduction of the Dilapidations Protocol Carter Towler have repeatedly turned to Radius Consulting for S18 Advice to support both Landlords and Tenants Dilapidations Claims. Their Knowledge and Experience is second to none and has been fundamental to each claim where a robust Valuation is required to support our case.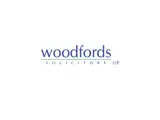 Alistair Wells, Partner, Woodfords Solicitors
Paul Raeburn is knowledgeable, responsive and tenacious. His thorough and detailed diminution valuation in a dilapidations claim was instrumental in swinging the balance of negotiations in my tenant client's favour.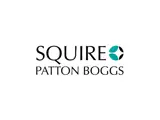 Bethany Reid, Senior Associate, Squire Patton Boggs
As a solicitor working in a variety of dilapidations claims, I regularly engage the guys at Radius to assist in such claims, including to provide expert support for the negotiation and settlement of dilapidations claims, for both landlords and tenants seeking to rely on robust diminution valuations. The advice received is always technically excellent as well as commercially practical.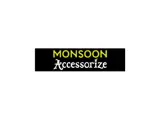 Aaron Grainger, Head of Property, Monsoon Accessorize
The chaps at Radius have delivered significant savings for us in a number of dilapidation claims by applying the Section 18, Diminution in valuation assessment to cap claims, which has helped us immeasurably in our negotiations.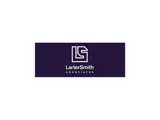 Craig Smith, Director, LarterSmith Associates
Dilapidations is a complex area and our clients expect an effective and proactive service. We often recommend Radius Consulting as an extension of our own Building Surveying role as they can ultimately be trusted to deliver results. This is either through setting out a considered and robust DV to support our Landlord claims, or to supplement our defence strategy for tenant clients.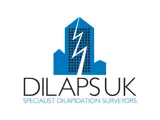 Paul Lande, CEO, Dilaps UK
We have been using Paul Raeburn and his team since 2010 to prepare s18(1) valuations for our clients providing essential assistance when trying to minimise a tenant's dilapidations liability. The reports are always prepared in a professional and detailed manner with ongoing support and advice to hand as required following the issue of any report. Paul appears to have expert knowledge of locations throughout the UK and we would have no hesitation in recommending Radius Consulting for such work.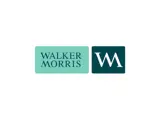 Martin McKeague, Partner, Walker Morris LLP
Arguments concerning diminution in value are common place in claims for damages for terminal dilapidations and can get in the way of a settlement. It is important therefore to be able to cut through the noise and identify the loss suffered by the landlord. I regularly use Radius to assist both landlord and tenant clients in assessing the impact that section 18 will have on the claim. Their value affective approach is one which gets to the crux of the matter and in my experience saves a lot of time and expense.
James Holton, Solicitor, Butcher & Barlow
Radius have unique expertise in the niche subject of diminution valuations and we have worked together on a number of high value projects with very successful outcomes. Their specialist technical knowledge combined with commercial pragmatism adds real value and is appreciated by clients. They are a trusted contact.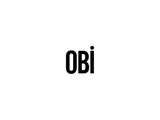 Dominic Horridge, Building Consultancy, OBI Property Ltd
We pride ourselves in exceeding best practice for our blue chip clients and so use Paul Raeburn and his team to prepare s18(1) valuations, providing essential assistance in minimising a Tenant's dilapidations liability, and supporting Landlord claims when faced with either derisory offers, or when required by the Protocol. The reports are always prepared in a professional and detailed manner with ongoing support and advice to hand as required following. Paul has expert knowledge of locations throughout the UK through his agency and other property consulting businesses, and we would have no hesitation in recommending him.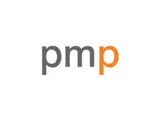 Ben Walker, Director, PMP
Our Building Surveyors regularly call on Radius to support us in our dilapidations negotiations. They have provided us with Diminution Valuations on a variety of industrial, office and retail properties throughout the UK for numerous clients. We continue to receive a great service which enables us to achieve the results we do for our clients.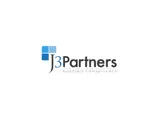 Theo Channer, Divisional Director, J3 Partners
Dependent on the particular dilapidations scenario, when a diminution valuation is required, normally from a landlord perspective, we use Radius as they are experts in this field and their comprehensive reports can greatly help reinforce our claims.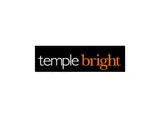 Tom Morrison, Partner, temple bright
I regularly call upon Radius to provide expert diminution valuation advice and find the team to be very responsive, professional and capable of getting to the nub of any complex valuation issues that may arise on my matters.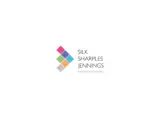 Colin Silk, Director, Silk Sharples Jennings Ltd
Silk Sharples Jennings have been involved with Dilapidation claims over several years and Radius Consulting have become an integral part of our service to clients assisting us with complicated claims requiring expert valuation evidence to support our Building Surveying work when preparing claims either on behalf of Landlords or counterclaims on behalf of tenants. Together we have successfully assisted our clients in the field of Dilapidation claims.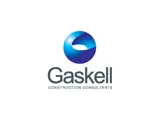 Robert Foley, Gaskell
I would highly recommend Radius for their expertise in undertaking Diminution Valuations, as a Chartered Building Surveyor I have relied upon their strategic advice in this field in both substantiating a dilapidations claim for a Landlord or conversely as a defence strategy in bringing a claim back down to earth on behalf of a tenant.
Errol Stewart, Director, Fusion Building Consultancy Limited
Having collaborated with Radius Consulting for many years, I have no hesitation in recommending them to my clients undertaking dilapidations claims, both when acting on behalf of tenants or the landlord. They have a mature understanding of the basis behind the law of dilapidations in the commercial world and also prove invaluable at the early stages of a claim, with a clear direction and a robust but pragmatic approach.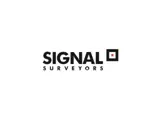 Tom Everington, Director, Signal Surveyors
Signal have been representing both Landlords and Tenants for over 20 years on Dilapidation cases and have commissioned numerous Diminution in Value reports on behalf of our Clients. Without doubt the only DV reports that have met the high standards that we require are those provided by Paul Raeburn at Radius Consulting. Acting for either Landlord or Tenant, the Radius Consulting reports are concise, accurate and are properly cross-referenced to relevant legal cases. Furthermore, they withstand scrutiny by the most aggressive members of the legal profession and are an invaluable tool to unlock a troublesome negotiation. Signal particularly welcome the 'real world' market experience that shows through in the reports which is a welcome change from the 'desktop' approach taken by some Surveyors.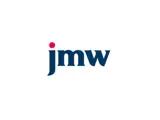 Richard Glover, Partner, JMW Solicitors
Having first encountered Paul on the other side of a difficult dilapidations dispute, I was impressed with his succinct and direct style. This led me to instructing Paul as an expert valuer in dilapidations claims and have always found his work of a very high standard. Paul has the ability to turn Section 18 valuations, from what is commonly perceived as a dark art, into basic common sense which is well received by courts and mediators alike. Paul is approachable, down to earth and certainly feels part of the team.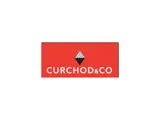 Duncan Firstbrook , Chartered Building Surveyor, Curchod & Co
The expertise of Radius Consulting in preparing Diminution Valuations in support of dilapidations negotiations is invaluable to assist in my role as building surveyor both to reinforce the defence of tenants dilapidations claims, as well as for landlords when a realistic DV is required to support the claim.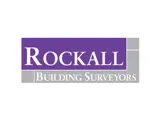 David Rockall, Director, Rockall Building Surveyors
I have turned to the expertise of specialist valuation company Radius in my role as a dilapidations building surveyor to reinforce the defence of minimum settlement. They have proved a valued addition to strengthen our arguments as to claim from a valuation perspective. They can assist the building surveyor for both tenants and landlords in dilapidations claims when a robust diminution valuation is required to support the claim.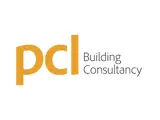 Philip Cushion, Director, PCL Building Consultancy Ltd
The S18 valuation prepared by Radius Consulting was fundamental in achieving a significant saving on dilapidations for our client when exiting their former head office premises. The valuation presented a strong case for residential conversion and subsequently, a large part of the claim fell away. A perfect example of how an expertly prepared diminution assessment can deliver a far better settlement than the Building Surveyor working in isolation. The dilaps settled at £150k from a starting figure of £876k, a fantastic outcome for our client!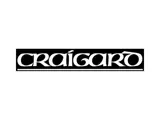 Paul Foster, Founder & Consultant, Craigard
We turn to the expertise of Radius Consulting in dilapidations cases, to robustly rebut opportunistic or weak "Diminution in Value" arguments by former tenants. Their actual involvement in open market transacting through their related consultancies ensures the confidence of optimised results in dilapidations claims. Informed, professional and thoroughly conscientious.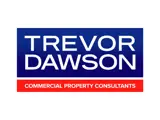 Ian Whiteside, Director, Trevor Dawson
As a Building Surveyor dealing with dilapidations claims, I regularly turn to the expertise of Radius Consulting to reinforce the defence of minimum settlement for tenants and landlords when a robust diminution valuation is required to support the claim. Radius Consulting's expertise is further reinforced by their significant experience in representing landlord and tenant clients both in Court proceedings and as RICS Accredited Mediators.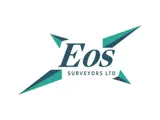 Neil Williams, Director, Eos Surveyors
Acting as a Chartered Building Surveyor advising both Landlord and Tenant clients on dilapidations claims nationally, I regularly turn to the expertise of Radius, who have the geographical coverage, knowledge and experience to consider the wider aspects of claims and who provide succinct, transparent, robust evidence-based advice, whether it be in support of Tenant's defences under Section 18 or Diminution Valuation advice for Landlords in support of claims.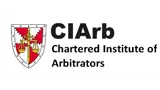 CIArb exists for the global promotion, facilitation and development of all forms of private dispute resolution around the world to maximise the contribution that dispute resolution practitioners make
Paul J Raeburn
BSc (Hons) MRICS DipArb FCIArb
RICS Accredited Mediator
Neil Burridge
BSc (Hons) MRICS ACIArb
RICS Registered Valuer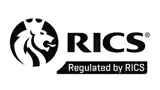 "Regulated by RICS" confirms to potential clients that we can be trusted to deliver high standards of service. "Regulated by RICS" conveys a consistent message of confidence and quality to our clients.