Radius Consulting Privacy Policy
The following privacy statement details the steps that we take to protect your personal information when you visit our website. It describes the information that is collected, the purposes for which we use such information, and your choices regarding our use of it. Should we ask you to provide any information by which you can be identified when using this website, then you can be assured that it will only be used in accordance with this privacy statement. Radius Consulting may change this policy if required by updating this page. You should check this page periodically to ensure that you are aware of any changes. This policy is effective from 25th of May, 2018.
What we collect
We may collect some of the following information on any form submissions:
Names of people submitting a web enquiry
Contact information including email address
Other information relevant to your enquiry
What we do with the information we gather
We require this information to better understand your requirements and to provide you with a better service, and in particular for the following reasons:
Internal record keeping of our customers.
Use the information to improve our products and services.
We may use the information you provide to better customise our website.
How we use cookies
A cookie is a small file which asks permission to be placed on your computer's hard drive. Once you agree, the file is added and the cookie helps analyse web traffic or lets you know when you visit a particular site. Cookies allow web applications to respond to you as an individual. The web application can tailor its operations to your needs, likes and dislikes by gathering and remembering information about your preferences. We use traffic log cookies to identify which pages are being used. This helps us analyse data about webpage traffic and improve our website in order to tailor it to customer needs. We only use this information for statistical analysis purposes and then the data is removed from the system. Overall, cookies help us provide you with a better website, by enabling us to monitor which pages you find useful and which you do not. A cookie in no way gives us access to your computer or any information about you, other than the data you choose to share with us. You can choose to accept or decline cookies. Most web browsers automatically accept cookies, but you can usually modify your browser setting to decline cookies if you prefer. This, however, may prevent you from taking full advantage of the website. You will have the option whether or not to allow a cookie on form submissions at the time of that submission. This information allows your name and contact details to be inserted automatically upon future visits.
Links to other websites
Our website may contain links to other websites of interest. However, once you have used these links to leave our site, you should note that we do not have any control over that other website. Therefore, we cannot be responsible for the protection and privacy of any information which you provide whilst visiting such sites and such sites are not governed by this privacy statement. You should exercise caution and look at the privacy statement applicable to the website in question.
Controlling your personal information 
You may choose to restrict the collection or use of your personal information in the following ways:
Whenever you are asked to fill in a form on the website, be sure that you have read and are aware of the current Terms and Conditions and Privacy Policy prior to submitting any personal information. If you have previously agreed to us using your personal information for direct marketing purposes, you may change your mind at any time.
We will not sell, distribute or lease your personal information to third parties unless we have your permission or are required by law to do so. If you believe that any information we are holding on you is incorrect or incomplete, please write to or email us as soon as possible. We will promptly correct any information found to be incorrect.
Right to Erasure
Visitors/users of the site/app should have the ability to have all records of their data held by a business where there is no legitimate reason for that business to maintain that reason; this includes where GDPR is super-ceded by other laws governing the details obtained.
Security precautions in place to protect the loss, misuse or alteration of your information
When you give us personal information, we take steps to ensure we treat it securely. Any sensitive information is encrypted and protected with the following software 128 Bit encryption on SSL. When you are on a secure page, a lock icon will appear on the bottom of web browsers such as Microsoft Internet Explorer.
As non-sensitive details (your email address etc.) are transmitted over the Internet, they can never be guaranteed to be 100% secure. As a result, while we strive to protect your personal information, we cannot ensure the security of any information you send to us, and you do so at your own risk. Once we receive your information, we make our best effort to ensure its security on our systems. Where we have given (or where you have chosen) a password which enables you to access certain parts of our websites, you are responsible for keeping this password confidential. We ask you not to share your password with anyone.
Paul J Raeburn BSc (Hons) MRICS DipArb FCIArb
RICS Accredited Mediator
Neil Burridge BSc (Hons) MRICS ACIArb
RICS Registered Valuer
Radius Consulting
Specialist Dilapidations Surveyors based across the whole of the UK & Ireland
Head Office Address:
1 New Park Place
Pride Park
Derby DE24 8DZ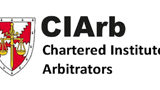 CIArb exists for the global promotion, facilitation and development of all forms of private dispute resolution around the world to maximise the contribution that dispute resolution practitioners make
Paul J Raeburn
BSc (Hons) MRICS DipArb FCIArb
RICS Accredited Mediator
Neil Burridge
BSc (Hons) MRICS ACIArb
RICS Registered Valuer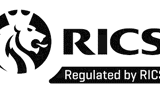 "Regulated by RICS" confirms to potential clients that we can be trusted to deliver high standards of service. "Regulated by RICS" conveys a consistent message of confidence and quality to our clients.