How will the Levelling Up And Regeneration Bill affect Diminution in Value Assessments?
The announcement in the recent Queen's speech that Local Authorities are being empowered to hold auctions to let out shops that have been vacant for over 6 months has, understandably, attracted much publicity. From saviour of the High Street to just a publicity stunt.
Whilst we assist both Landlords and Tenants in dilapidations negotiations of all classes of Commercial & Leisure properties with Section 18 (Diminution) Valuations, the reality is that for most High Street shops, the impact of breaches on the property's value is usually far less than the lowest assessment of remedial costs.
So will these new measures affect diminution in value assessments? As ever, it is each case on its own merits. Generally, however, our expectation is that whilst novel new arguments might be present, there is unlikely to be any real material alteration to the fundamental balance of supply and demand, hence values. In most locations, a woeful excess of vacant shops (supply) languishes in the face of demand
which has been inexorably declining for 10-15 years now. Moreover, much of that vacant stock is of a size and configuration that is simply functionally obsolescent. Owners are not deliberately keeping shops empty. Auctions will not themselves create demand. In most cases, wholesale redevelopment is required, reducing the number of shops, and altering/building to meet modern requirements (generally
smaller shops).
There will still be situations where auctions produce a perspective Tenant though, with owners then pushing harder in, or reinstating stalled, dilapidations negotiations with a view to recovering a more full settlement from the former Tenant.
The new perspective Tenant understandably requires the shop to be in good order. On the face of it, this makes for more robust cases for Landlords. A closer examination may however reveal that longstanding counter-arguments still apply, such as the new Tenant preferring to retain the old shop fit, redundant upper floors to be voided, and other breaches (eg spalled/stained brickwork) being irrelevant to value in practice.
This new initiative might stir things up in the short term, but not much more.
If you would like more information on the new measures, please contact neil@radius-consulting.com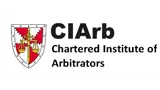 CIArb exists for the global promotion, facilitation and development of all forms of private dispute resolution around the world to maximise the contribution that dispute resolution practitioners make
Paul J Raeburn
BSc (Hons) MRICS DipArb FCIArb
RICS Accredited Mediator
Neil Burridge
BSc (Hons) MRICS ACIArb
RICS Registered Valuer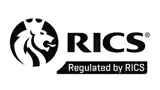 "Regulated by RICS" confirms to potential clients that we can be trusted to deliver high standards of service. "Regulated by RICS" conveys a consistent message of confidence and quality to our clients.