Retail Reboot - Dilapidations the Good, the Bad and the Ugly
This on-demand webinar with Royds Withy King discusses the key dilapidations issues that need to be considered when moving out of properties.
Brands and retailers are reinventing themselves and thinking about how they can best serve their neighbourhoods and communities. Many are rebalancing their store portfolios and re-evaluating their space requirements. This has resulted in retailers planning for and dealing with exit strategies and dilapidations claims at the end of their leases.
Experts look at how retailers can prepare for and respond to dilapidations claims and minimise repair costs through the often overlooked Diminution Valuations and the Statutory Cap. Speakers also cover how accounting for dilapidations impacts corporation tax liability (under FRS102).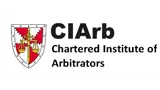 CIArb exists for the global promotion, facilitation and development of all forms of private dispute resolution around the world to maximise the contribution that dispute resolution practitioners make
Paul J Raeburn
BSc (Hons) MRICS DipArb FCIArb
RICS Accredited Mediator
Neil Burridge
BSc (Hons) MRICS ACIArb
RICS Registered Valuer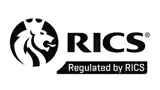 "Regulated by RICS" confirms to potential clients that we can be trusted to deliver high standards of service. "Regulated by RICS" conveys a consistent message of confidence and quality to our clients.