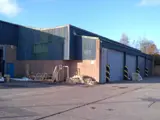 UNIT 4 EDISON PLACE, DUNDEE
Section 18 for Tenant
Landlord's Claim - £63,788.90
Section 18 valuation - £10,000
Settlement - £32,000
Prudential Assurance - v - James Grant - found that it is not necessary for the Landlord to provide DV to substantiate their claim in Scotland
However, Court may be persuaded by a Tenant's DV that the Landlord's loss can be 'capped' at a lower level than the 'costs of works'
Older industrial unit with limited marketability - therefore dealing with certain works (including 'dirty' rooflights, 'soiled' cladding) will have no positive impact on value
Landlord accepted Diminution argument in agreeing a lower settlement than their Claim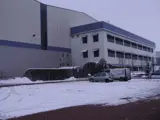 MAX PARK, CORBY
Section 18 for Tenant
Landlord's Claim £1 Million
Section 18 £160,000
Former Distribution Centre totalling 500,000 sq ft
Various Reinstatement works would not be 'value affective' including removal of office partitions, high spec racking system and tenant installed toilet block
Local industrial market illustrated this
Section 18 assisted in settlement of £400,000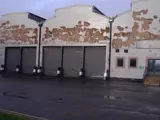 UNIT 10 HARTLEBURY INDUSTRIAL ESTATE
Section 18 for Tenant
Landlord's Claim c£75,000.
Tenant's S.18 - £nil
Tenant spent c£120,000 at lease expiry on various items of disrepair
Landlord's Claim referred to internal decorations to warehouse (repainting floor and steelwork), external decorations and full replacement of cracked (although accepted as still being wind and watertight) Georgian glazing
Considering the size, use and market, none of these items were likely to have a positive impact upon value
Settlement - £15,000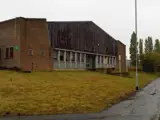 HARROWBROOK INDUSTRIAL ESTATE, HINCKLEY
Section 18 for Tenant
Landlord's Claim - £161,000 plus costs
Tenant's B.S Response - £46,000 plus costs
Section 18 valuation - £30,000 (plus contractually obligated costs)
Result - £35,000 (inclusive of costs)
Principal factors advanced for Tenant:

Corrugated asbestos roof - Property therefore at or about the end of its useful economic life in any event
Several voids on the Estate - supply exceeding demand

Tenant advised on Valuation by Radius Consulting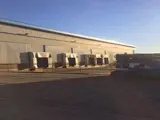 BROADGATE, OLDHAM
Section 18 for Tenant
Landlord's Claim £427,000 plus costs and loss of rent
Claim of £427,000 agreed by Tenant's Building Surveyor
Landlord's Section 18 - £620,000.
Tenant's S.18 £300,000
Settlement at Mediation - £385,000 inclusive of costs
Landlord spent £427,000 on putting the property back into 'repair'
However, Section 18 advice provided evidence to justify limited industrial demand for unit of this size in this location
As a result not all of the works would be required in order to re-let
S.18 advice helped to remove non value affective works and loss of rent from the Claim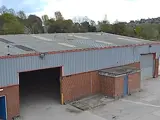 FORGE LANE, DEWSBURY
Diminution Valuation for former Tenant
Landlord's Common Law Claim by Building Surveyor: £253,000
Tenant's Common Law Response by Building Surveyor: £65,000
Radius Diminution Valuation: £43,000
Settlement: £53,000
Notes:

Without our Section 18/Diminution Valuation, the settlement would have course been negotiated (or mediated) to a figure between the poles of the opposing Building Surveyors
However, enabled by our Diminution Valuation, the Tenant's Building Surveyor successfully negotiated a settlement at about 20% less than his initial common law response figure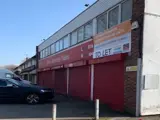 BLACKBIRD ROAD, LEICESTER
Instructions were received to provide Diminution advice on behalf of Speedy Hire in respect of their former Depot at Leicester.
The Landlord had served a Claim at £1 million.
Considering the limited supply of trade counter/industrial units, we concluded that there was likely to be significant demand for the property.
As such, many of the works sought by the Landlord would not be required as many related to works that would not impact value (decorating warehouse ceiling for example) or removing tenant alterations that would likely be retained (external wash bay for example)
The Landlord was also claiming loss of rent totalling £108,000 which was unsupported.
As a result we concluded a Diminution of £151,000
Our report was used by the client to secure a full and final settlement of £255,000 – representing a significant saving from the original Claim.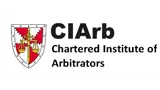 CIArb exists for the global promotion, facilitation and development of all forms of private dispute resolution around the world to maximise the contribution that dispute resolution practitioners make
Paul J Raeburn
BSc (Hons) MRICS DipArb FCIArb
RICS Accredited Mediator
Neil Burridge
BSc (Hons) MRICS ACIArb
RICS Registered Valuer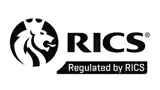 "Regulated by RICS" confirms to potential clients that we can be trusted to deliver high standards of service. "Regulated by RICS" conveys a consistent message of confidence and quality to our clients.